A New 7-Design Series
As these tales were retold and embellished by travelers between cultures around the world, their characters evolved into larger-than-life heroes beloved by generations. Now, we are thrilled to revive these legendary icons in a series of seven silver and copper rounds!  
The first release in the series highlights medieval England's most legendary outlaw: Robin Hood.
As the tale is told, Robin Hood fought in the 12th century Crusades alongside King Richard I of England. He returned home to find his own land stolen by the Sheriff of Nottingham and the people burdened with unfair taxes. So, he devoted his life to avenging the tyranny of the elite by stealing from the rich and powerful to give back to England's most vulnerable.
Centuries of retellings have transformed Robin Hood into a figure that is larger than life. Now, you can own a piece of his legend with the 

Robin Hood 1 oz .999 silver round

 and 

Robin Hood 1 oz .999 copper round.
Note: Each coin in the series will be minted for only 3 months, then the design will be retired. These coins are Limited Edition. Get them before they are gone.
Minting date: August 18, 2021 - November 18, 2021
Mintage will be announced after all sales on Date above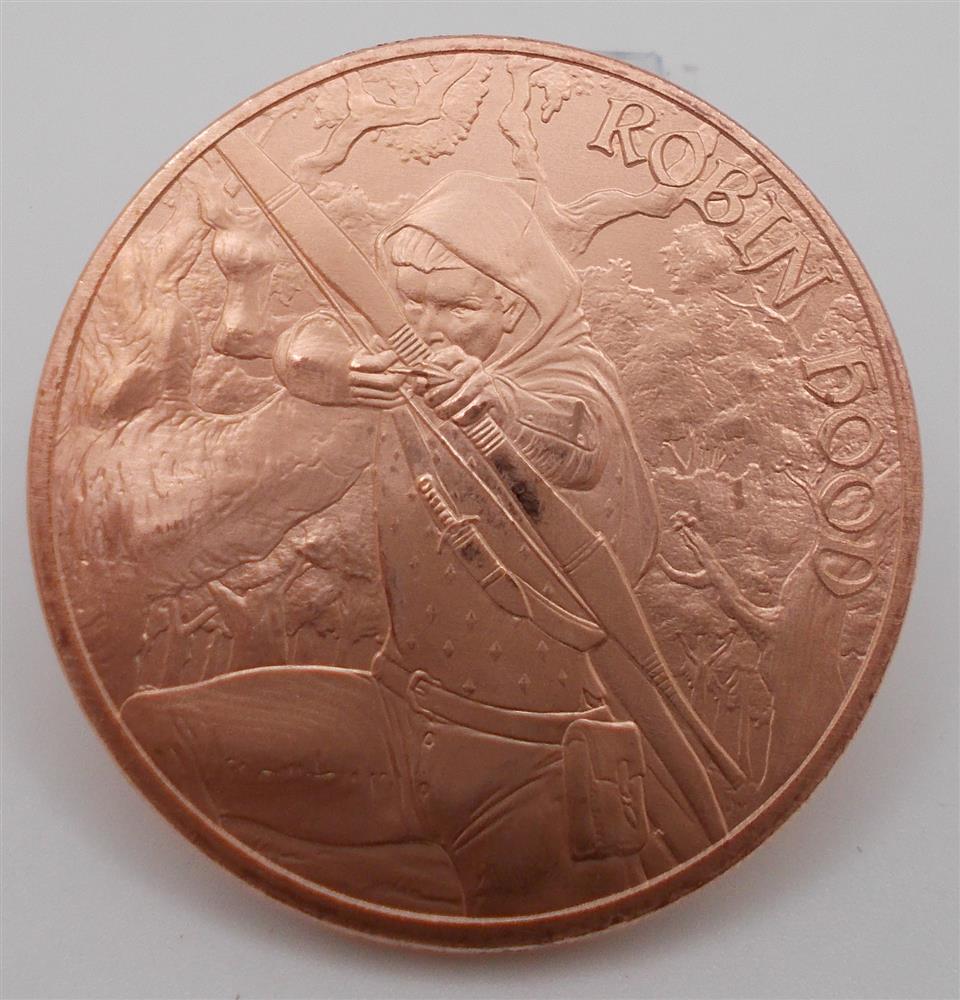 Front                                              Front                                              Back
__________________________________________________________________________________________________________________________________________